2021 Calendar: Celebrating 50 Years of Protein Data Bank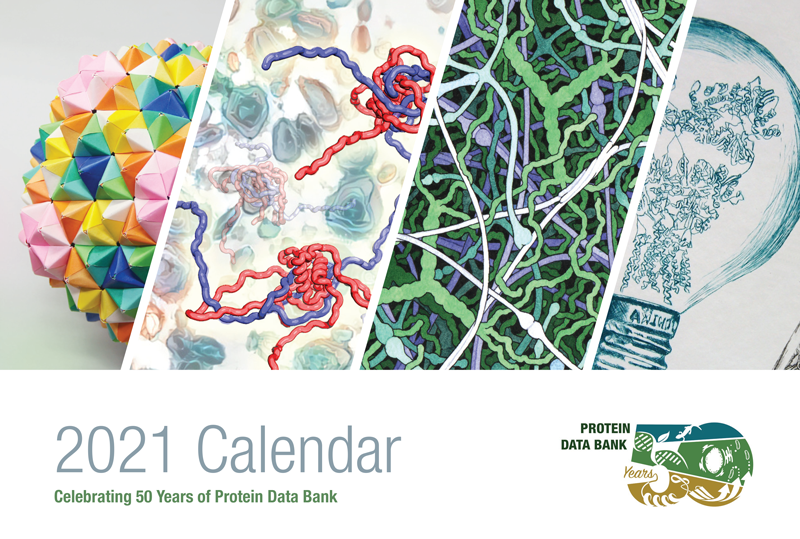 This calendar was created by the wwPDB in celebration of the PDB's Golden Anniversary. Information about other resources and PDB50 symposia is available.
In 1971, the structural biology community established the single worldwide archive for macromolecular structure data–the Protein Data Bank (PDB). From its inception, the PDB has embraced a culture of open access, leading to its widespread use by the research community. PDB data are used by hundreds of data resources and millions of users exploring fundamental biology, energy, and biomedicine.
---
Calendar downloads: US Letter | A4 Monday | A4 Sunday
---
Each month's image is available to be used as a virtual meeting background. Click on the images below to find out more and download the background. Please contact info@wwpdb.org to request permission to reuse/reprint the images in this calendar.