Winter Newsletter Published
01/15/2019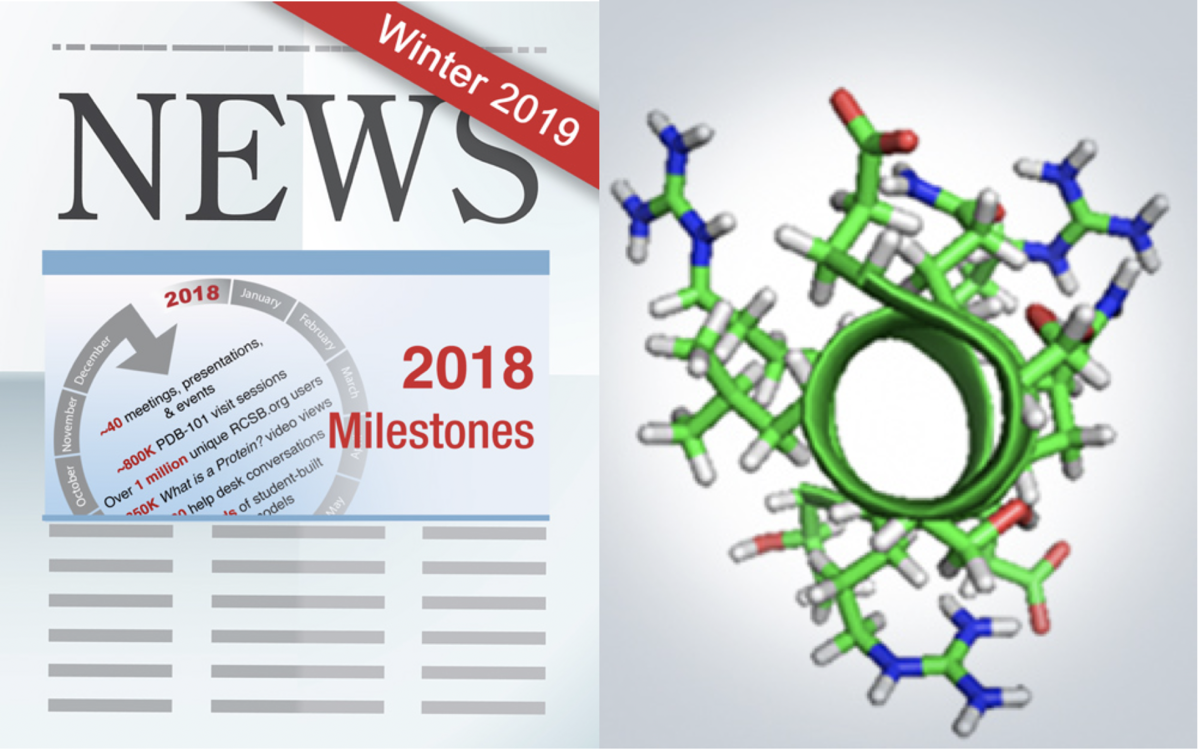 Sign up to receive electronic updates each quarter.
The Winter 2019 issue of the RCSB PDB Newsletter is now online.
This issue reviews 2018 milestones and publications, improved support for XFEL/SFX structures, new PDB-101 resources for exploring Molecular Evolution and Antimicrobial Resistance, and more.
In the Education Corner, Kristen Procko and the BioMolViz Group describe Creating Accessible Tools for Molecular Visualization Instruction.
---
2018 FASEB BioArt Winner
01/08/2019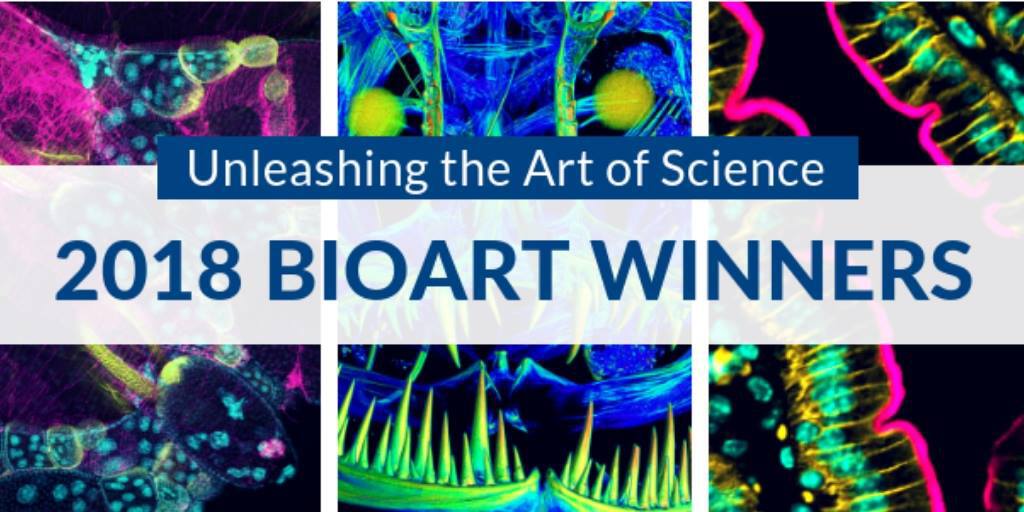 PDB-101's video animation of the calcium pump moving ions across a cell membrane was among the 2018 Winners of FASEB's BioArt Competition. This year's 10 winning images and three videos represent a wide range of biomedical research, from a Human Hand Showing Carpal Tunnel Tendons and Palm Muscles to a Video of Arabidopsis flowers forming at tip of stem.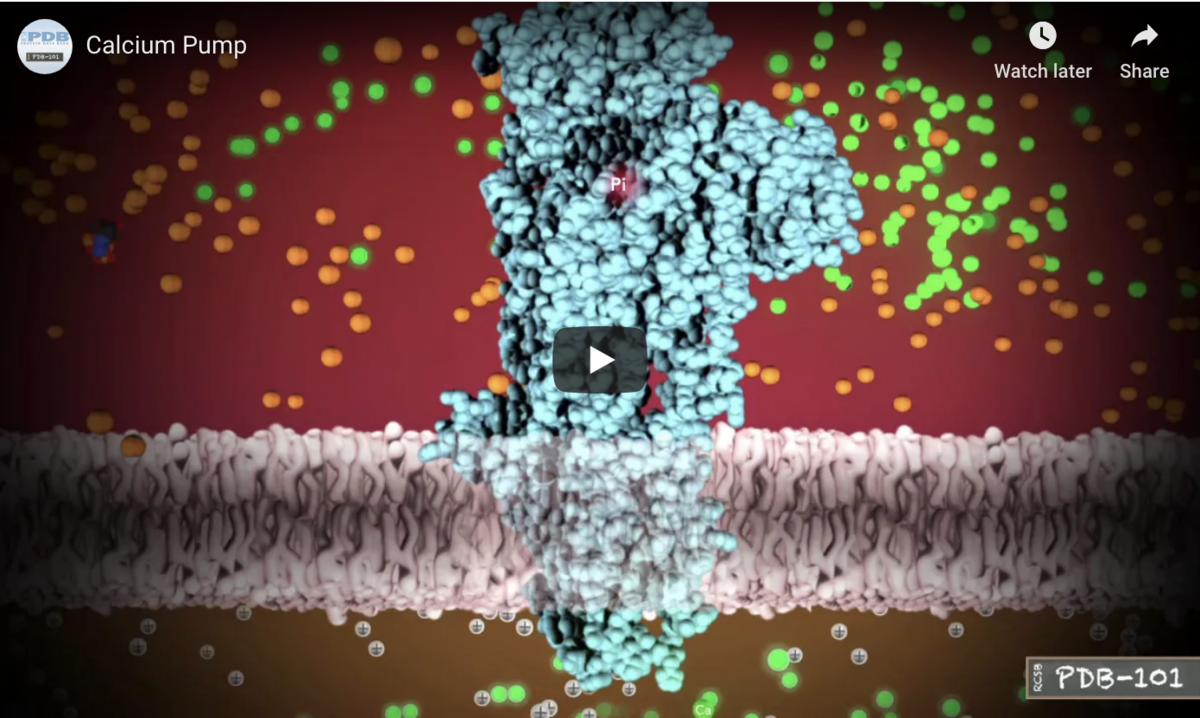 The calcium pump moves ions across cell membranes allowing the synchronized contraction of muscle cells.
The Calcium Pump animation is an excerpt from the introductory What is a Protein? video (also the subject of the 2019 calendar). PDB-101 hosts a collection of videos and animations on a variety of topics.
---
2019: What is a protein?
01/01/2019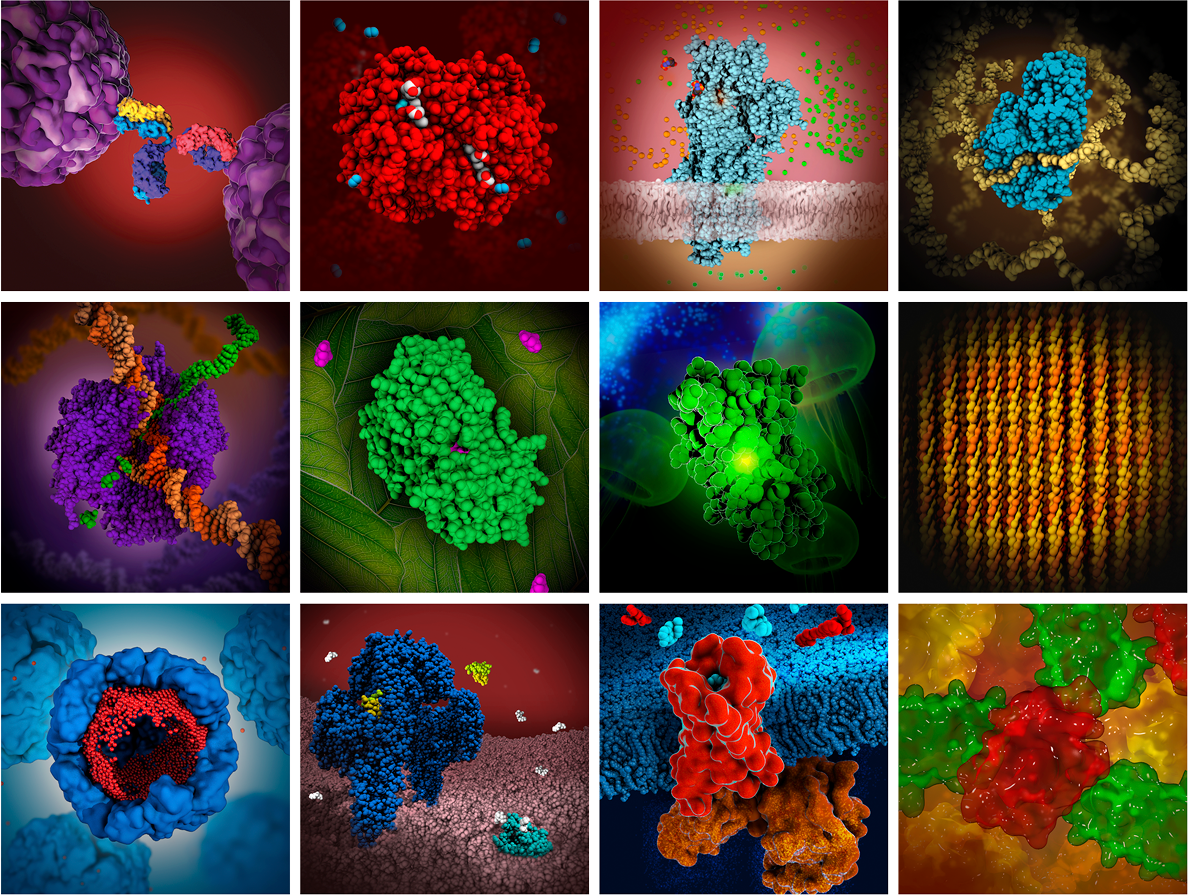 Proteins play vital roles in all living organisms. Their specific amino acid sequences give proteins their distinct shapes and chemical characteristics. Proteins rely on the recognition of specific 3D molecular shapes to function correctly for DEFENSE, TRANSPORT, ENZYMES, STRUCTURE, STORAGE, and COMMUNICATION.
These protein shapes and functions are highlighted in this 2019 calendar and other PDB-101 resources.
Download the 2019 calendar (PDF and PPT), the corresponding flyer, and watch the animated video to answer the question What is a protein?
---
Past news and events have been reported at the RCSB PDB website and past Newsletters.