HIV Capsid Paper Model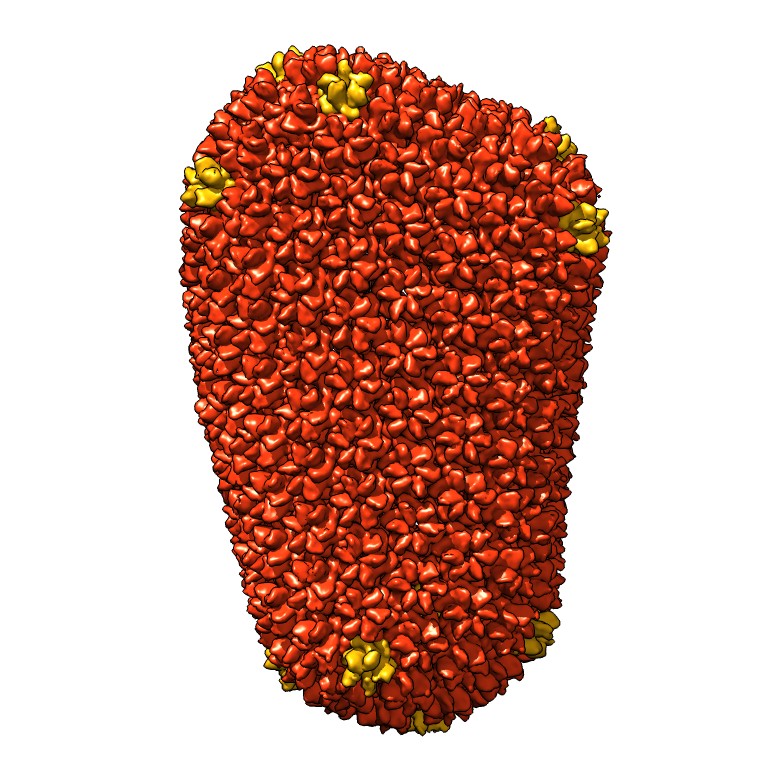 HIV Capsid
Viruses come in many shapes and sizes, from simple protein shells filled with RNA or DNA to membrane-enveloped particles that rival cells in complexity. HIV is one of these complex viruses, surrounded by a membrane and filled with a diverse collection of viral and cellular molecules.
The genome of HIV, which is composed of two strands of RNA, is packaged inside a distinctive cone-shaped capsid, which protects the RNA and delivers it to the cells that HIV infects.
---
To build this paper model of HIV capsid, download and print the template PDF. Instructions for cutting and assembling are included.
Video: How to fold the HIV capsid paper model
Use the PDB-101 Browser to explore more resources and articles about HIV and AIDS.
---
References
PDB structure: 3j3q
Mature HIV-1 capsid structure by cryo-electron microscopy and all-atom molecular dynamics
G. Zhao, J.R. Perilla, E.L. Yufenyuy, X. Meng, B. Chen, J. Ning, J. Ahn, A.M. Gronenborn, K. Schulten, C. Aiken, P. Zhang
(2013) Nature 497: 643–646

Molecule of the Month: HIV Capsid
doi: 10.2210/rcsb_pdb/mom_2013_7