New Publication in Structure
01/18/2022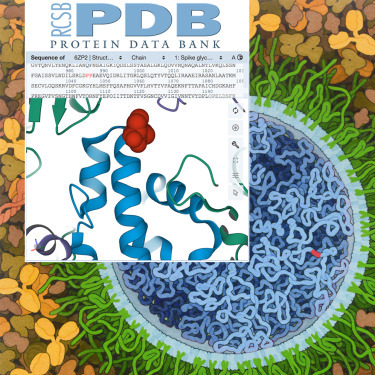 RCSB PDB provides essential tools for finding and analyzing biomolecular structures
The latest issue of Structure has a Focus on structural tools in biological discovery that includes
RCSB Protein Data Bank resources for structure-facilitated design of mRNA vaccines for existing and emerging viral pathogens
(2022) Structure 30: P55-68.e2 doi: 10.1016/j.str.2021.10.008
In this article, David S. Goodsell and Stephen K. Burley examine the structural biology underpinning the success of SARS-CoV-2 mRNA vaccines and present freely available resources at the RCSB Protein Data Bank that could guide the structure-facilitated design of new countermeasures against existing and emerging viral pathogens.
---
Winter Newsletter Published
01/12/2022
The Winter 2022 issue of the RCSB PDB Newsletter is now online.
This issue highlights a recap of PDB50 events and activities; 2021 Statistics; the new PDB Citation MeSH Network Explorer, and more.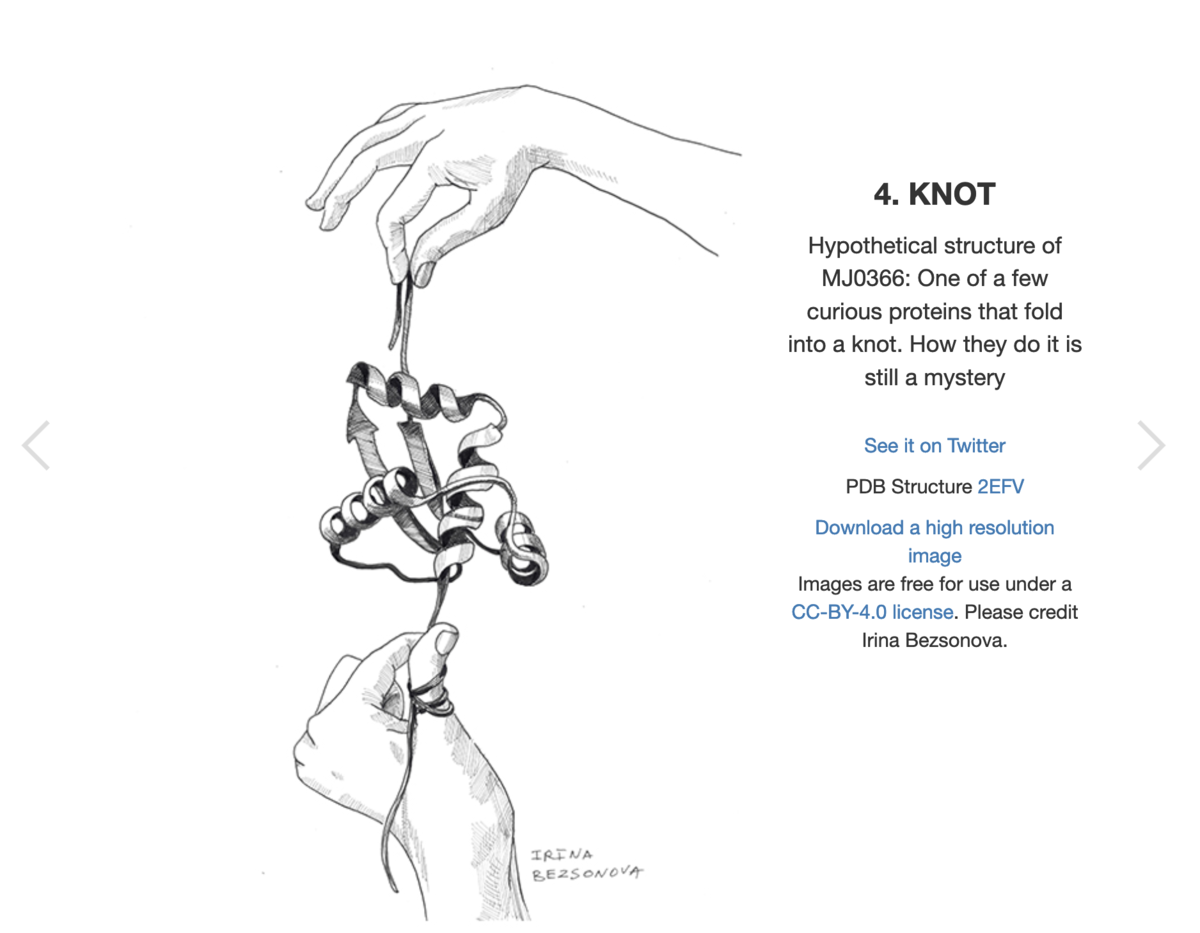 Published quarterly, each
Education Corner
describes of how community members use the PDB and related resources.
Contact
info@rcsb.org
to contribute.
Irina Bezsonova (UICONN Health) describes how she created Inktober SciArt Celebrating PDB50. Images of her amazing PDB-inspired drawings are available for download.
Sign up to receive the RCSB PDB electronic newsletter each quarter.
---
2022: Revolutionizing Structural Biology with 3DEM
01/01/2022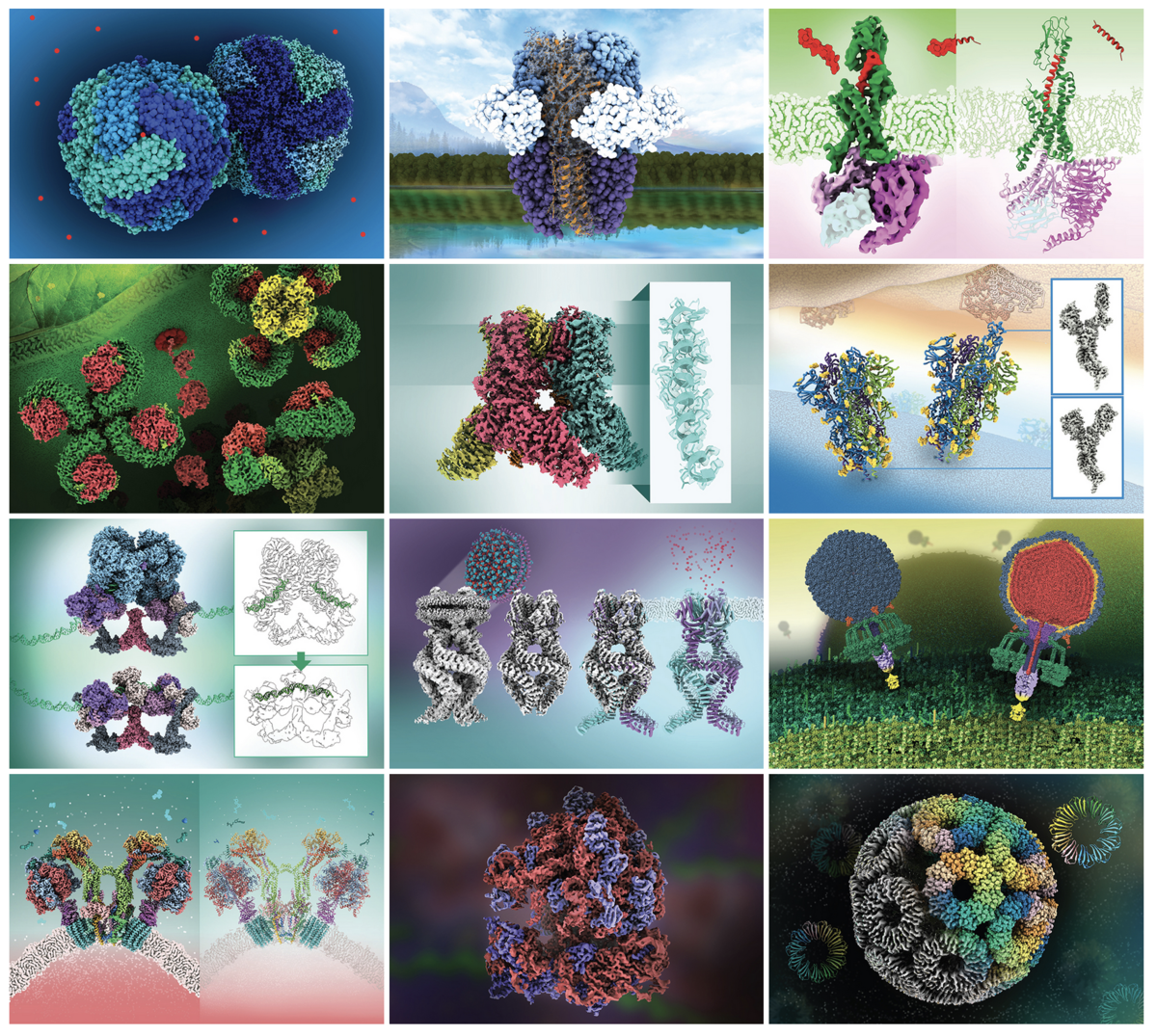 Collage of 12 calendar images highlighting different PDB structures determined by 3DEM
3D electron microscopy (3DEM) is revolutionizing the field of structural biology. This technique has become the method of choice for determining structures of large macromolecular complexes. Thanks to recent advances in sample preservation, microscopy, and computing, it's also increasingly used for smaller structures.
This calendar features twelve molecular assemblies studied by 3DEM that further our understanding of biology and serve as a gateway to advances in technology and medicine. Download the PDF from PDB-101.
---
Past news and events have been reported at the RCSB PDB website and past Newsletters.