Meet RCSB PDB at ASBMB
03/28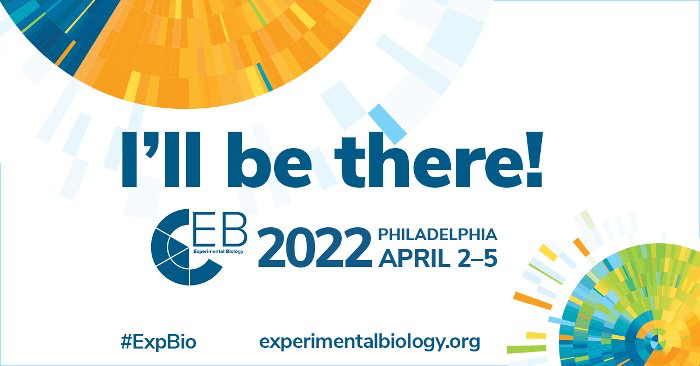 Learn about RCSB PDB activities during the poster sessions at the Experimental Biology/ASBMB Meeting
Meet RCSB PDB at the Experimental Biology/American Society for Biochemistry and Molecular Biology Meeting in Philadelphia, PA (April 2-5).
Several interesting posters by the RCSB PDB and others will be on display. Stop by and say hello!
Monday, April 4, 2022
(681.3/Poster Board Number: A490) PDB-101: Molecular Explorations through Biology and Medicine.
Learn about opportunities to publish your work at PDB-101 and to join the RCSB PDB team as a scientific software developer or postdoc.
(684.5/Poster Board Number: A524) Navigating as a Deaf and Hard of Hearing Undergraduate in Research Laboratories: Barriers and Inclusion.
Paul Craig (RIT; currently a Visiting Scholar at RCSB PDB) shares his work with th eDeaf and Hard-of-Hearing Undergraduates at the Rochester Institute of Technology
(683.1/Poster Board Number: A515) Exploring Protein Function Through In Silico Investigation: The Role of the Nsp5 Protease in SARS-CoV-2 Evolution
Jenna Currier and others (Hope College) describe their experiences with the 2020 RCSB PDB boot camp (see also Proteins: Structure, Function, and Bioinformatics 2021; doi: 10.1002/prot.26250 and BAMBed (2020) doi: 10.1002/bmb.21428
Tuesday, April 5, 2022
(793.14/Poster Board Number: A128) Bioinformatics and 3D Structural Analysis of the Coronavirus Main Protease Active Site Diversity
Amy Wu Wu (University of Puerto Rico-Mayaguez) describes her award-winning research with RCSB PDB
---
Past news and events have been reported at the RCSB PDB website and past Newsletters.