Education Corner: Python Scripting for Biochemistry & Molecular Biology
06/21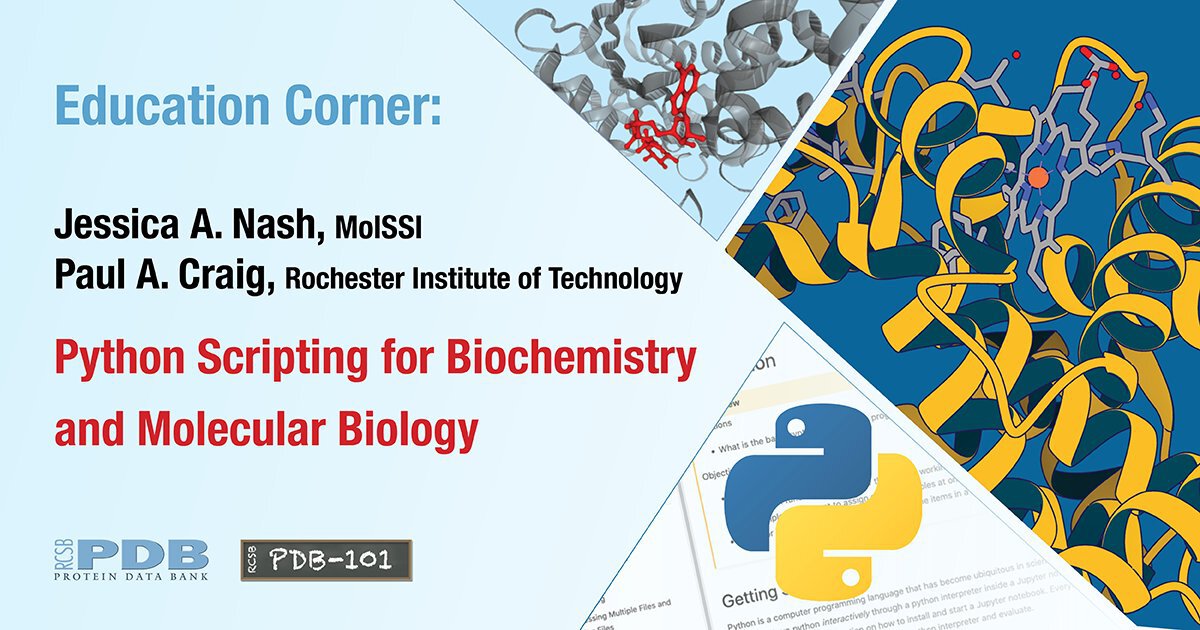 Sign up to receive electronic updates each quarter.
The Spring 2022 issue of the RCSB PDB Newsletter is now online.
In the Education Corner, Paul Craig (RIT) and Jessica Nash (MolSSI) describe their virtual workshop on Python Scripting for Biochemistry and Molecular Biology hosted by the IQB (Institute for Quantitative Biomedicine) at Rutgers University. . The course materials are available for download and viewing on YouTube.
Other articles in this issue highlights Announcements for Developers; New Structure Annotations; Award-winning PDB-101 images; and more.
---
Past news and events have been reported at the RCSB PDB website and past Newsletters.