Congratulations to David S. Goodsell
07/08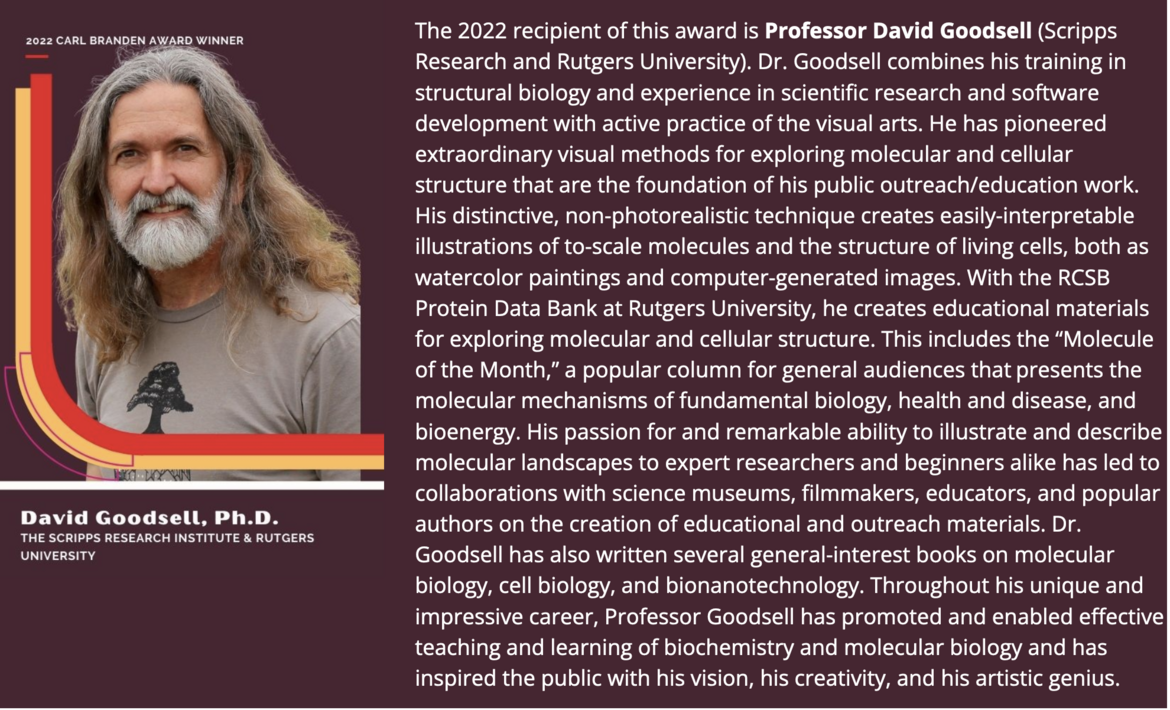 On Sunday July 10, David S. Goodsell will present his Plenary Award Lecture on Art as a Tool for Structural Biology at The Protein Society's annual meeting. Goodsell is the recipient of the Carl Brändén Award.
In the tradition of Carl Brändén, pioneer in structural biology, co-author of the seminal text Introduction to Protein Structure, and leader of the world-class synchrotron facility at Grenoble, the Carl Brändén Award, sponsored by Rigaku Corporation, honors an outstanding protein scientist who has also made exceptional contributions in the areas of education and/or service.
RCSB PDB Director Emerita Helen M. Berman was the 2012 recipient of the Carl Brändén Award.
---
Past news and events have been reported at the RCSB PDB website and past Newsletters.