Poster Prize Awarded at ISMB
07/19
At this year's Intelligent Systems for Molecular Biology (ISMB) conference, the RCSB PDB Poster Prize award went to Nicola Bordin.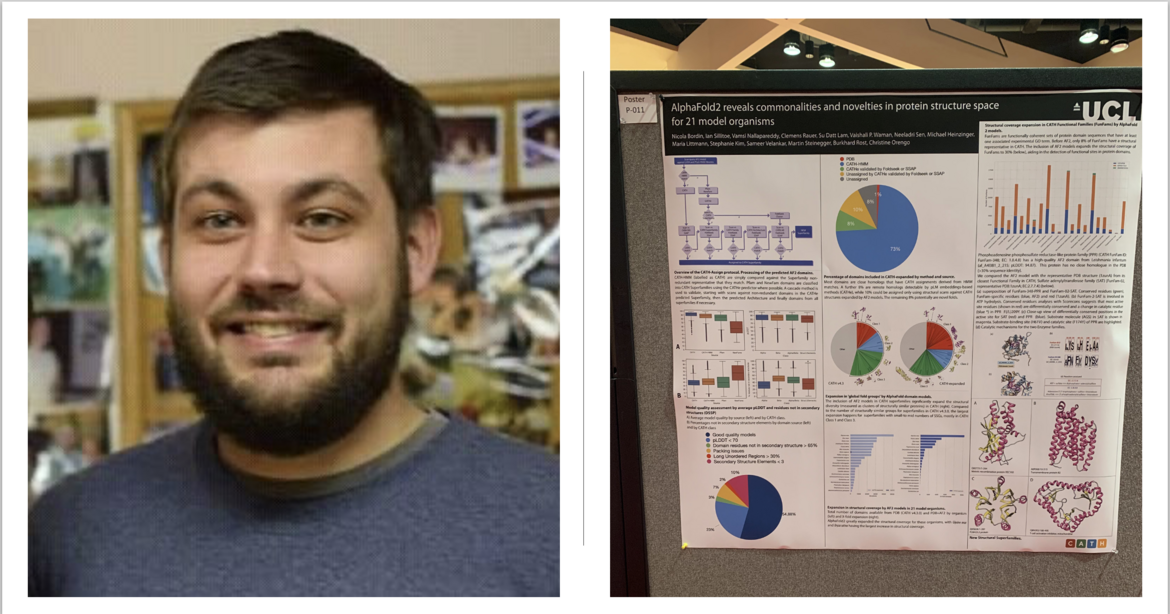 Nicola Bordin and his poster
AlphaFold2 reveals commonalities and novelties in protein structure space for 21 model organisms
Nicola Bordin, University College London
Many thanks to judges Sebastian Bittrich and Dennis Piehl (RCSB PDB) and to Steven Leard (ISMB) for his continued support.
---
Past news and events have been reported at the RCSB PDB website and past Newsletters.