Poster Prize Awarded at ACA
08/09
At this year's meeting of ACA: The Structural Science Society, the RCSB PDB Poster Prize award went to Akua Donkor.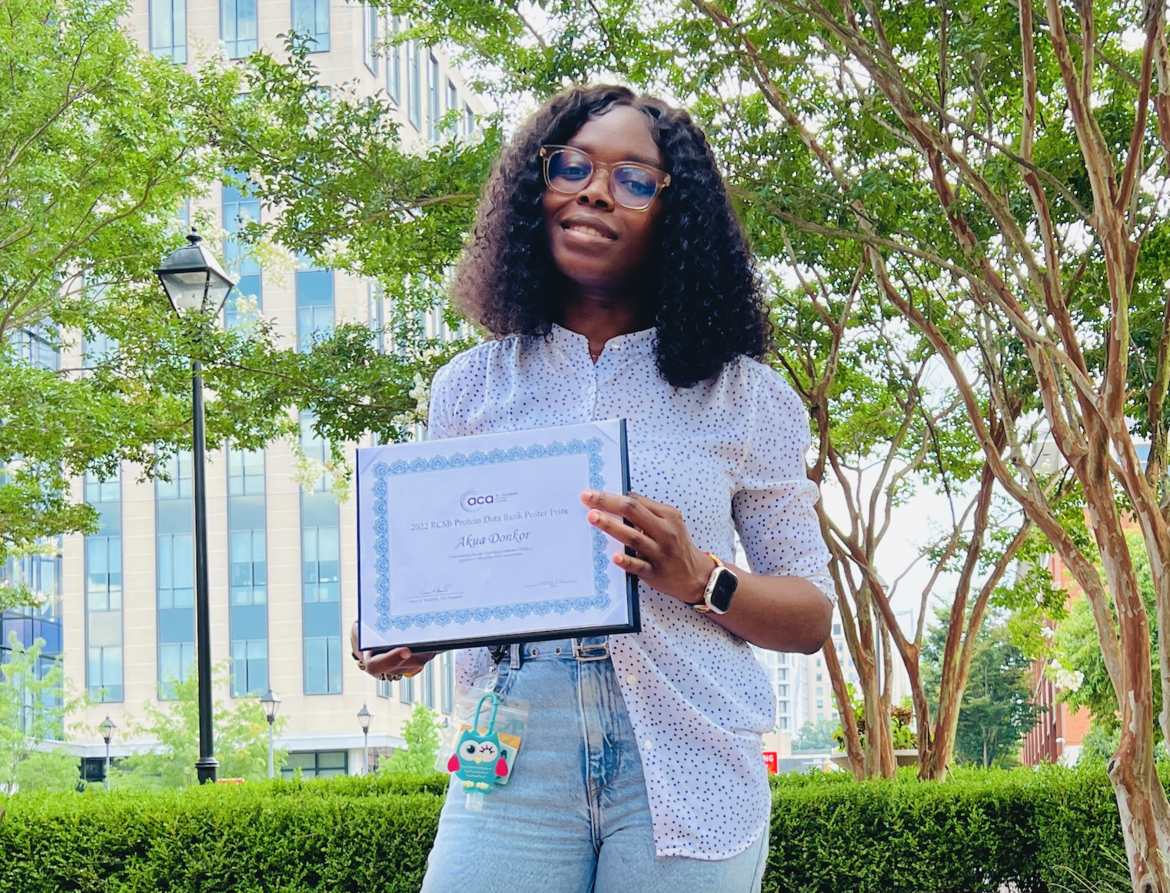 Akua Donkor
Understanding the role of pyridoxal reductase (PDXI) in pyridoxal 5'-phosphate (PLP) homeostasis
Akua K. Donkor (1), Mohini S. Ghatge (1), Faik N. Musayev (1), Valerie de Crecy-Lagard (2), Roberto Contestabile (3), Martino Di Salvo (3), Martin K. Safo (1)
1) Virginia Commonwealth University; 2) University of Florida; 3) Sapienza University of Rome
Many thanks to the judges and to ACA.
---
Past news and events have been reported at the RCSB PDB website and past Newsletters.